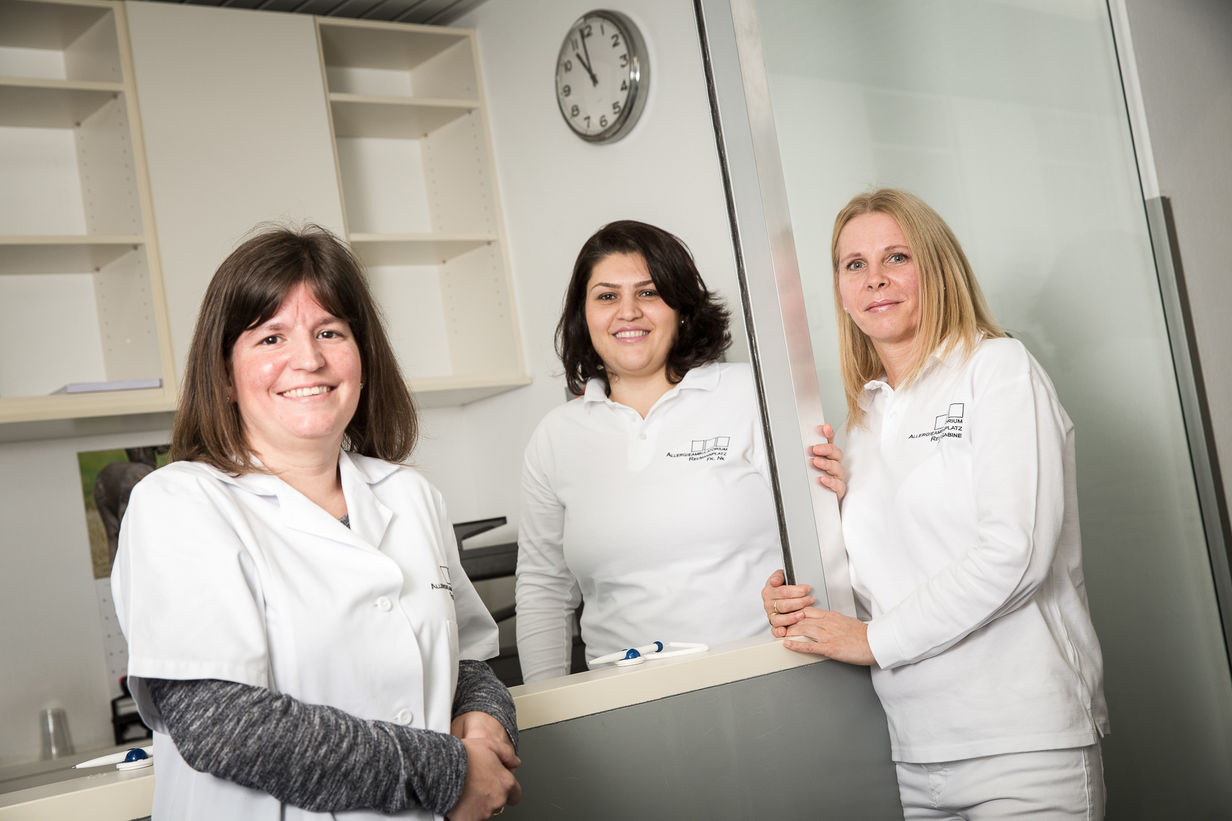 Nil Akbulut (Office manager)
Barbara Schmaus
Sabine Novak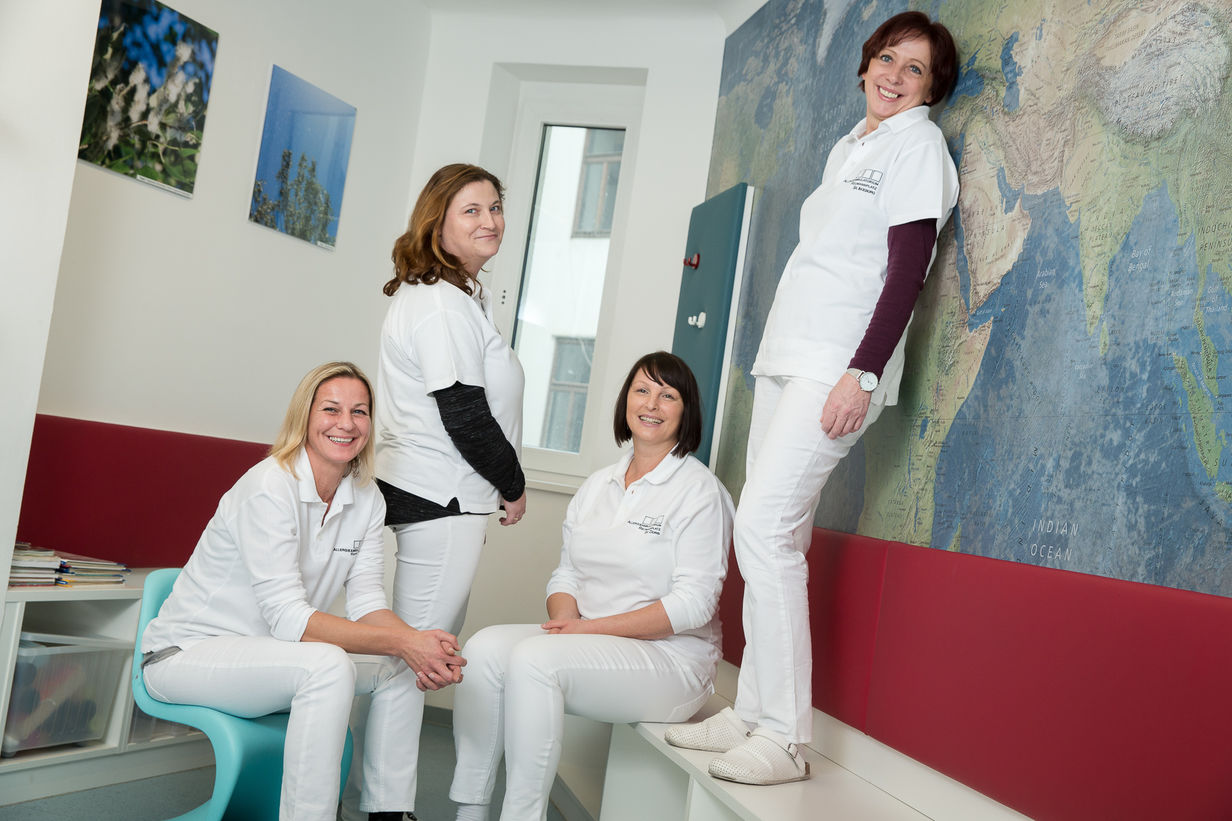 Karoline Jetschko (Head of nurses)
Alexandra B.
Doris Birchmann
Ingeborg Grotschar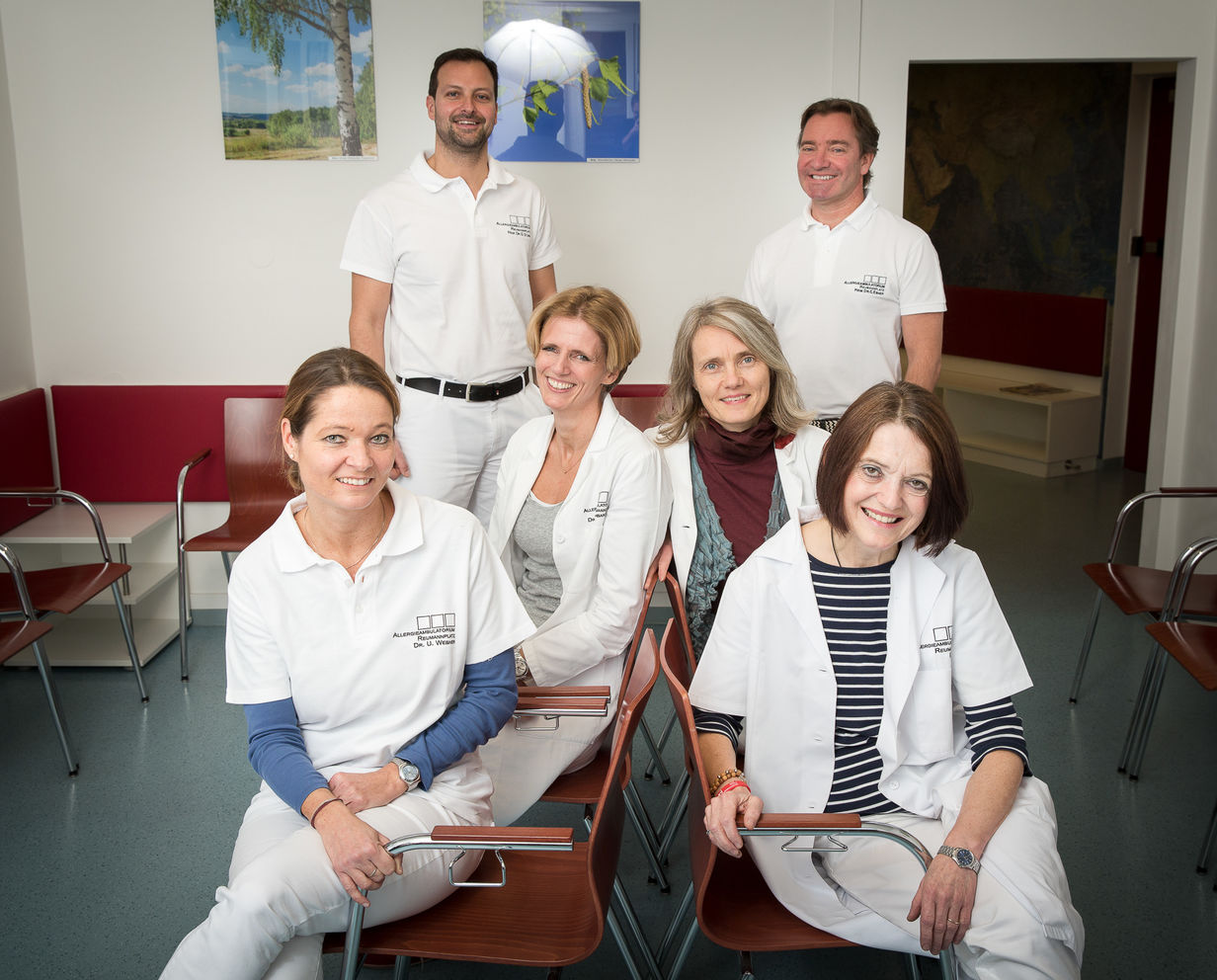 Assoz.-Prof. Dr. Gunter Sturm
Specialist in Dermatology and Venereology
Univ.-Doz. Dr. Christof Ebner
Specialist in Immunology
Dr. Petra Nachbargauer
General Practitioner, Occupational Physician. Deputy medical director
Dr. Claudia Skoutajan-Goldmann
General Practitioner
Dr. Ulrike Weßner
General Practitioner
Dr. Waltraud Hirt
Specialist in Paediatric and Adolescent Medicine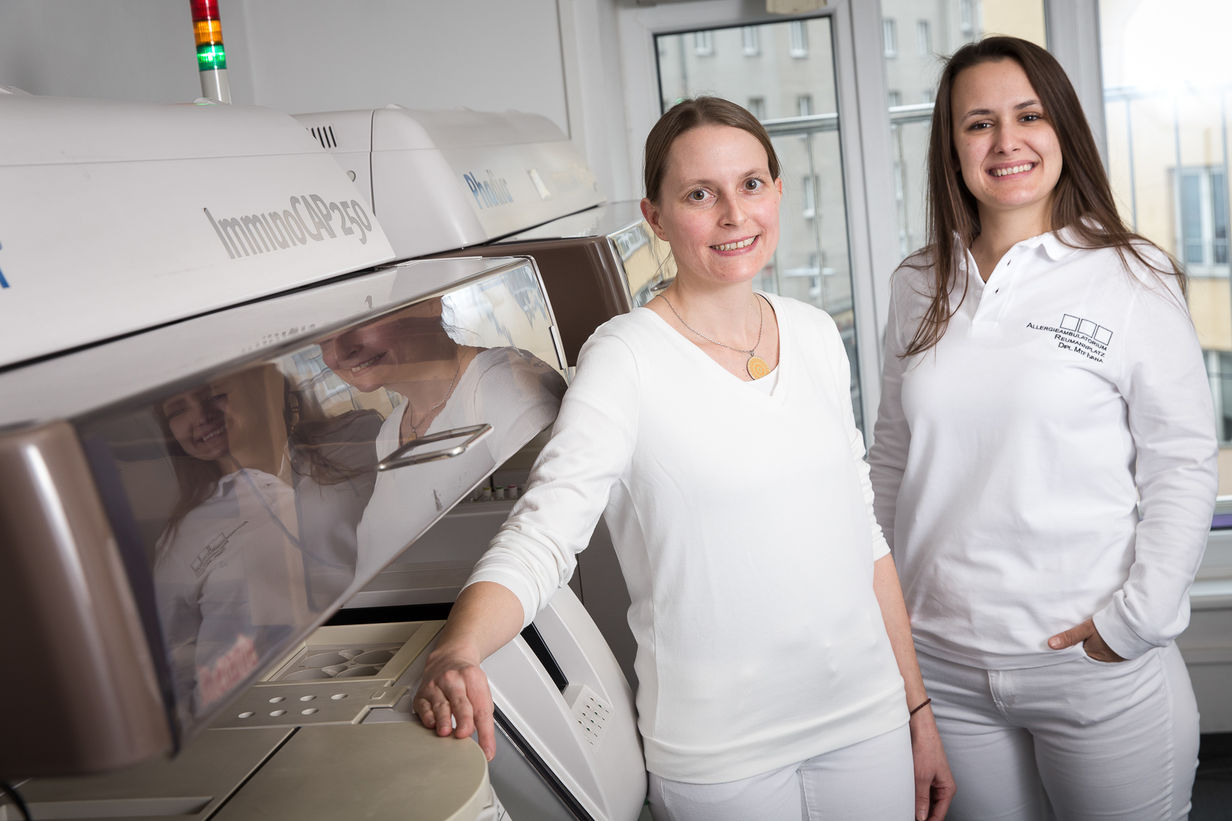 Melanie P.
Ivana B.