Univ.-Doz. Dr. Christof Ebner
Specialist for Immunology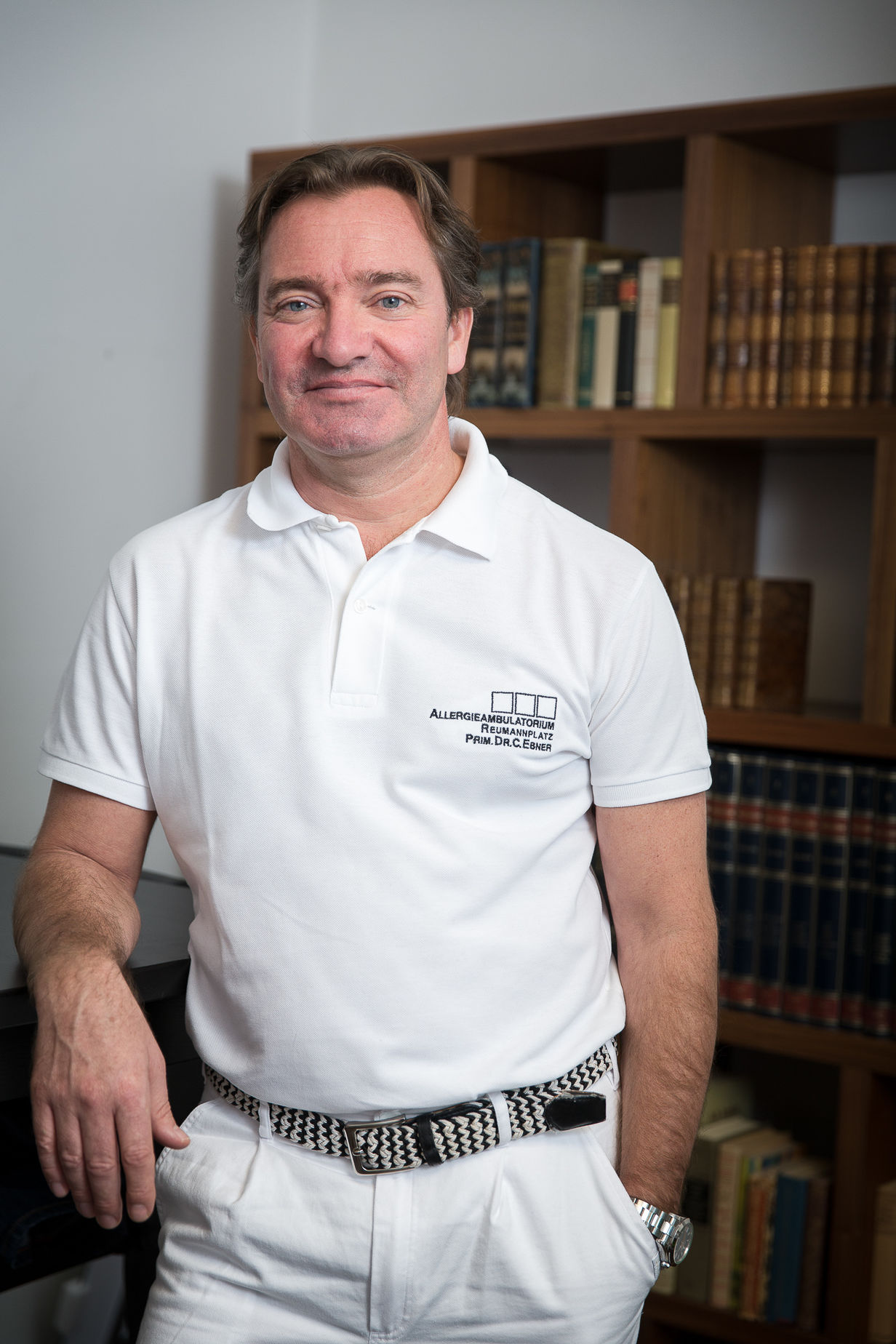 1982-1989: Medical studies at the University of Vienna
1989-1998: scientific research and specialist training at AKH-Wien, University of Vienna: Institute for General and Experimental Pathology, University Clinic Department of Internal Medicine, University Clinic Department of Paediatrics and Adolescent Medicine
1994: Habilitation as lecturer for General and Experimental Pathology
1996: Specialist for Immunology
1997: Professor of Pathophysiology
Scientific focus
specific immunotherapy (vaccination therapy for allergies)
food allergies
Scientific achievements
Over 200 scientific publications in international journals.
Numerous lectures and advanced training courses.
Member and functionary in national and international societies for Allergology and Immunology. Scientific advisor and reviewer for international scientific journals, as well as for national and international research funds. Representative of the Austrian Society for Allergology and Immunology in international guideline committees.